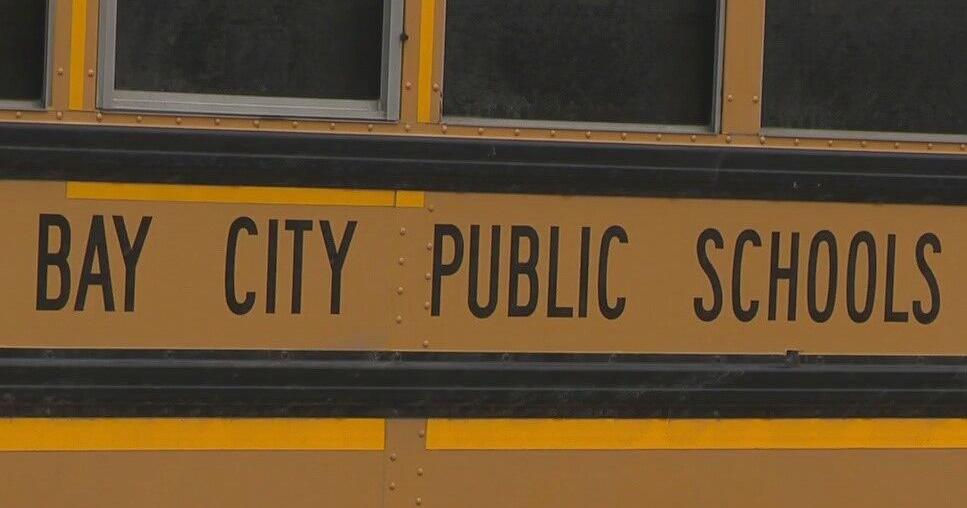 School bus drivers in Bay City are fighting plans to outsource their jobs training
BAY CITY, Mich. (WJRT) – Bus drivers for Bay City public schools are struggling to protect their jobs from outsourcing.
Administrators propose the plan as a cost-cutting measure for the district. But bus drivers say outsourcing would cost the district a personal touch they offer to the students they transport.
"I just want you to see me. I know my children by name. I greet you every morning. "They hop on and off for the day and I bid them goodnight. Why? Why are you doing this?"
She has been a bus driver for 34 years, 2 months and 9 days. She takes pride in her work getting children safely to and from school five days a week.
"You watch them grow up from kindergarten through 12th grade, and sometimes you even see them on the street, married with kids of their own," Meyer said.
She joined other bus drivers outside Handy Middle School to demonstrate against the district's outsourcing proposal and voice her concerns during a school board meeting.
Bus drivers said they heard about the proposal during a school break late last month.
"The only cost-savings I see are benefits, which represent the cost of driver perks, union perks, and workers' compensation benefits," said one bus driver. "In other words, the district sacrifices us in transportation to save a few bucks."
The district anticipates that next year's transportation costs will be just under $3 million. The outsourcing proposal would affect 24 bus drivers, two dispatchers and three mechanics.
"I'm asking you, if you do this vote and consider it, just know that there are 31 people, employees here, who if you vote yes to privatization, they're going to change their livelihood. You're going to break their hearts, kids," said a Bay City bus driver.
The transport recommendations will be presented at the school board meeting on May 2nd and voted on on May 9th.
"I could lose my job – and I gave 34 years of my life for it. Just tell us what's going on," Meyer said.