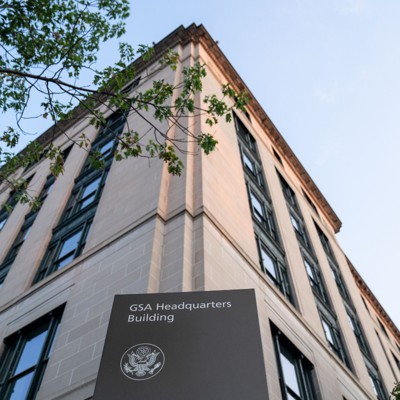 Most agencies plan to cut office rents and square footage in the next 3 years, Watchdog finds
According to a watchdog, the federal government landlord should widely share the insights it has gathered on office space use with authorities as they make their plans for the post-pandemic era.
The future of work has been on the minds of many people across all industries for some time. The COVID-19 pandemic is over two and a half years old and many facilities have changed or are in the process of changing their labor policies based on lessons learned from the pandemic.
"As agencies begin to resume more in-person operations and some employees return to federal spaces, it is clear that the federal workplace is evolving and likely to include a significant increase in hybrid and remote office environments." according to a Government Accountability Office report released on Wednesday. "These changes will undoubtedly have a major impact on demand for leased and owned federal office space and could create an opportunity to restructure the federal government's real estate portfolio and meet agency office space needs."
From March 2020 to March 2022, 17 of the 24 large agencies surveyed by GAO said they were making limited office space reductions due to the pandemic, while some leases had to be renewed due to pandemic-related challenges. According to officials GAO interviewed at five select agencies, the reasons agencies didn't give up a large amount of federal space during the pandemic were: uncertainty about the future of work, prioritizing employee safety and mission, tenancy conditions, and so on Concerned that the process of eliminating unneeded disk space has been lengthy and may not result in cost savings.
"Although the decline in state leases specifically impacted by the pandemic has been limited, it has continued and somewhat accelerated the federal government's historic trend of reducing rental space assets," the report said.
Additionally, 16 of the 24 agencies surveyed by GAO expect to continue reducing the number of leases over the next three years, and 19 of 24 expect to further reduce the square footage in their real estate portfolio. The main reason for this is the increase in teleworking caused by the pandemic. Also, as of March 2022, more than half (4,325 of 7,754) leases held by GSA — which handles federal leases and owned space on behalf of the U.S. government — have expiration dates for calendar years 2022 through 2026.
Agencies surveyed by GAO indicated that the following factors will be critical in their future office planning: lease flexibility, telecommuting policies, and office space design.
The GSA "has taken some steps to support federal agency land use planning in the post-pandemic era," such as increasing ongoing federal agency land use planning services and piloting technologies to collect land use data (such as the number of people in buildings). on a daily or hourly basis) and other land use data at GSA leased facilities and federally owned properties, said the report. "However, GSA does not intend to broadly share information it collects in pilot programs and data collection efforts, and such sharing could help agencies better understand their future space needs."
The GSA is responsible for about 1,500 of the more than 19,500 buildings owned by the federal government, and as such some agencies may not be privy to the GSA's data collection efforts, GAO said. In addition, "Most of the agencies we interviewed indicated that they had never received information from the GSA (16 out of 24 agencies) about how they may collect or use space usage data and that more information about the space usage data of would be helpful to the GSA (13 out of 24 agencies). )," the report says.
"As the federal government's property manager, the GSA is well-positioned to provide agencies with information to help them decide whether collecting zoning data is cost-effective," the report continues. "GSA is accustomed to sharing real estate planning information with federal agencies through reports, webinars and their agency website."
As a result of the review, GAO recommended that the GSA Administrator develop a plan to provide agencies, including those not using GSA's services, with visibility into GSA's data collection efforts on space usage. Robin Carnahan, GSA Administrator, said in a response to GAO that GSA agrees with the proposal.
Carnahan is a co-chair of the Safer Federal Workforce Task Force, which has issued guidance on building operations, COVID-19 vaccination and testing guidelines, furlough, labor relations and more since it was established by President Biden when he took office.
During his State of the Union address in March, President Biden said "the vast majority of federal employees will return to work in person," but these decisions will be made on an individual agency (or team) basis in coordination with White House guidelines.
GAO's report comes as agencies are tasked with submitting their fiscal 2024-2028 capital plans to the Office of Management and Budget and the Federal Real Property Council by December 16 to address the pandemic, such as telecommuting and hybrid working, while they review their capital plans create.