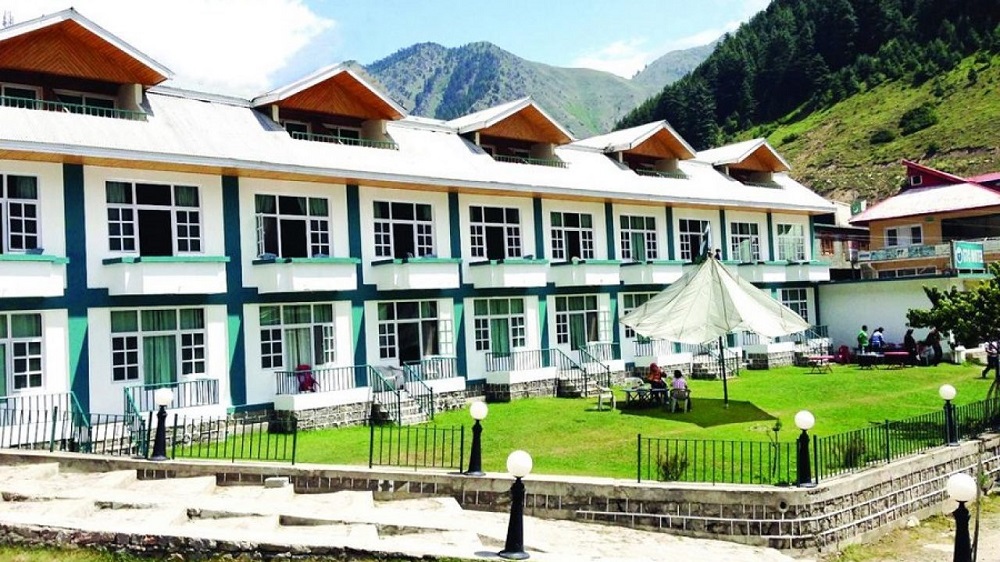 KP CM is looking for a strategy to outsource government guesthouses in tourist locations
PESHAWAR: Khyber Pakhtunkhwa (KP) Chief Minister Mahmood Khan instructed the Tourism Department to draw up a strategy for outsourcing within a week the potential rest houses and other assets already handed over to the Tourism Department.
The Chief Minister ordered that this revenue generation plan for such assets should be outsourced. He chaired a meeting on Saturday to review development projects in the province's tourism sector. He also ordered an immediate ban on construction activities in the province's tourist destinations until overall planning is completed to stop arbitrary construction.
Chief Secretary to Prime Minister Amjad Ali Khan, Minister of Tourism Muhammad Tahir Orakzai, Secretary of Communications and Works Ejaz Ansari and other relevant authorities attended the meeting. The prime minister ordered that the tourist area master plan be completed in the shortest possible time and the development fully operational with already established tourist area authorities. Khan urged the need for short-, medium- and long-term plans to start practical work on tourism sector mega-projects and complete the ongoing ones within the allotted time.
In briefing the meeting on progress of road infrastructure projects in tourist areas, it was informed that tenders for the 22 km Mankiyal-Baddha Serai Road and 24 km Thandiani Road were published and practical works would start soon. Both projects would be completed at an estimated cost of Rs 7.8 billion.
The meeting was informed that the KP integrated tourism development projects have been launched with an estimated cost of Rs to improve tourism industry in the province.
The CM was informed that the concept papers and the master planning of the integrated tourism zones had been approved by the relevant forum and would soon be handed over to the culture and tourism authority for further processing. Similarly, the Destinations Investment Management Plan has also been approved and will be handed over to the Special Development Authorities by the end of this month.
The meeting was also informed that an amount of Rs. 1.6 billion has been released to various purpose development agencies so far to boost tourism activities.
The Chief Minister ordered a joint meeting of all stakeholders, including the Tourism Department, Communications and Works Departments, Irrigation Department, Forest Department, County and District Administration and Local Development Authorities, to resolve cross-departmental issues so that tourism development initiatives can be completed efficiently way within the stipulated time.