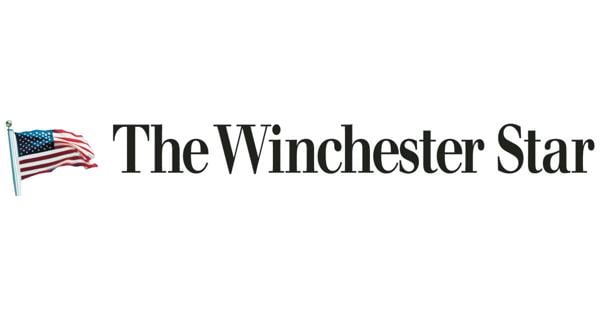 Frederick County Department of Social Services working through staff shortages | Winchester star
Winchester – Due to staffing, Frederick County Department of Social Services administrators are handling calls they may not have received in recent years.
Director Tamara Green, for example, steps in as an active supervisor for the nursing station as the number of cases increases in the county.
At the nursing station, three out of five positions are filled, although two of those are new hires and have little experience, so "all hands are on deck," Green said.
"Our people are stressed because our caseload is growing and we're not adding people," Assistant Director Linda Gibson said. "If that means we have to work overtime, then that's what happens."
Across the country, social services departments are grappling with a clear trend: unprecedented staff shortages are straining agencies vital to the well-being of communities. The COVID-19 pandemic has also brought an avalanche of retirements and layoffs to the social work and community service profession.
The Frederick County Department of Social Services has had vacancies in the past. But the current staffing issues took shape during the pandemic.
At Tuesday's social services board meeting, department officials were grappling with eight job openings, including four supervisor positions in family services, the hardest-hit area. The department has 85 employees.
"I will not be attending any outside groups at the moment until the agency has stabilized. We've got all hands on deck just keeping the case numbers going," Green said.
Social services provide support for vulnerable children and adults. Programs include child protection services, adult protection services, in addition to companion services, foster care, adoption, prevention/family services and more. Case counts are allocated to employees, and the termination of an employee means that the employee's case counts are distributed among existing staff.
The announcement of two appointments and two promotions in early September at the Frederick County Department of Social Services was followed by two resignations on September 16 and 22. To give an idea of ​​the scale, the county counted seven children enrolled in its foster care program this month alone.
The department is competitive in terms of pay and offers an attractive benefits package. A bright light would be the hiring of several potential employees who are currently undergoing background checks.
The advent of telecommuting has changed the employment landscape. Full-time telecommuting has its benefits, but Gibson said it also has its downsides — lower levels of employee loyalty and decreasing community engagement have become apparent.
While it's easier to remotely hire a social services worker and assign them a caseload, the downside is that employers may not have the loyalty factor or approval, Gibson said.
In an example of changing practice to retain workers, the two people hired by the department this month are "in office" and the two interviewees would also be "in office" if they were hired .
The department's two resignations in September — both employees accepted offers from Prince William County — were full-time telecommuters. They get paid $20,000 more annually in Prince William County than in Frederick County.
"Our crisis is more on the side of family services — child protection services and foster families," Gibson said. "Because it's so specialized, you only have five or six CPS staff and five or six nurses. If you lose two or three of those positions, you're in one spot."
The volume of the number of cases is evident in the 210 injunction cases and the 178 guardianship cases logged from June to September. The type of abuse documented in Frederick County during this period was self-neglect followed by financial exploitation.
"The most important thing for the agency is the safety of our children and our adults, our seniors. We cannot see the children or conduct investigations. We do it, but it puts a strain on existing staff," Gibson said.
The complications — the ongoing staff shortages — aren't limited to family services. Adult services are also under pressure, said Susan Hockensmith, director of adult services.
"The biggest problem we see is medical and home care waiting lists," Hockensmith said, "before the pandemic we never had waiting lists for this service and now it can take several months for a caregiver to come into the home. That is unfortunate. It's the lack of staff. Every agency is understaffed."