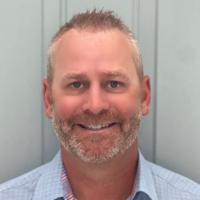 Carolina One welcomes four real estate agents to East Cooper | business
Carolina One Real Estate welcomes four new sales associates to the company's offices in Mount Pleasant and Isle of Palms.
Danny Bushong is from the Isle of Palms and played soccer for the Muskies at Lakeland University in Sheboygan, Wisconsin. Prior to pursuing a career in real estate with Carolina One's Isle of Palms office, Bushong spent his career owning and operating Island Roots Landscaping, a full service residential and commercial landscaping company on the Isle for 14 years of Palms. Bushong and his wife Nicole live in Mount Pleasant. In his spare time he enjoys boating, golfing and travelling. Contact Bushong at [email protected] or (843) 609-5781.
Born in Westchester County, New York, Lisa Pomilla and her husband moved from Charlotte to the Charleston area three years ago. A graduate of Iona University with a degree in Communications and Marketing, Pomilla has had a successful 25-year advertising and marketing career with agencies in New York City, Tampa and Charlotte. As a newly licensed broker, Pomilla proudly brings her sales and marketing skills to Carolina One's Isle of Palms office. The Pomillas have two grown children, live in Mount Pleasant and enjoy family, friends and all that Charleston has to offer. Send welcome wishes to Lisa at (843) 990-0939 or [email protected].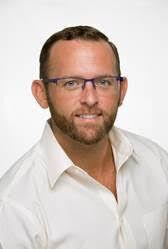 Raleigh native Thomas Rossi has called Charleston home for more than 35 years. Rossi is a graduate of the University of South Carolina, where he earned a business administration degree with a focus on real estate investing and financing. Before choosing Mount Pleasant Hwy. 17 North Office of Carolina One Real Estate, Rossi has worked as a personal trainer on James Island and at the I'On Club in Mount Pleasant. Rossi has been a licensed real estate agent since 2018 and previously worked as a sales consultant for Pulte Homes, a new home developer in Mount Pleasant. In his free time, Rossi enjoys travel, physical fitness and attending live concerts. Call Thomas at (843) 509-5594 or email him at [email protected].
New to real estate and Mount Pleasant Hwy. 17 North Office of Carolina One, Travis Scott Carpenter was born in Richmond and has lived in Charleston for 22 years. A graduate of Radford University in Virginia, Carpenter spent 12 years as a national account manager at HD Supply/Home Depot Pro. A proud father of two sons and a daughter, Carpenter volunteers as a foster dog parent with Grateful Goldens of the Lowcountry. Carpenter also enjoys playing tennis, running and exercising, backpacking, boating, water sports, wakeboarding and enjoying the Lowcountry sunsets. Email him at [email protected] or call him at (843) 422-7118.